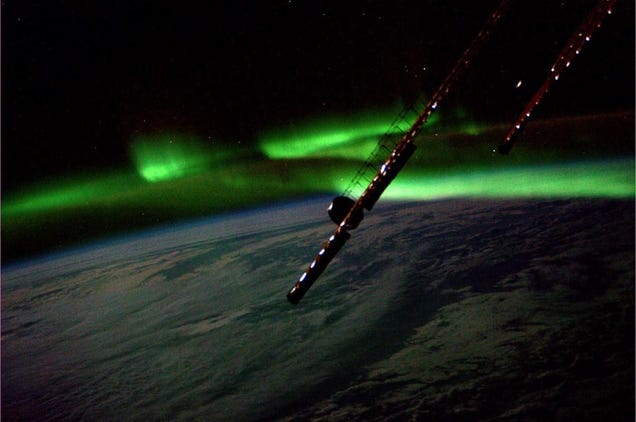 I haven't mentioned astronaut Reid Wiseman in over a week. Clearly, that means it's time for him to spring a new bit of beautiful, soothing, incredible timelapse video of an S-curve aurora dancing above the southern hemisphere.
#spacevine - Mind bending double 's' curve #AuroraAustralis time lapse https://t.co/gCtV8i2Lrc

— Reid Wiseman (@astro_reid) July 15, 2014
This is a six-second loop I am completely content to leave on repeat for the next unconstrained period of time, thanks.